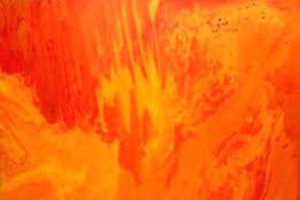 HR Business Consulting
HR Business Consulting is the heart of Promeritus, our consultants are commercially savvy as they work in partnerships with Business and Human Resource Leaders. Our consultants are innovative, driven and agile and they work with our clients on challenging and transformational projects to reshape businesses, societies and individuals.
As we work with global clients, there will lots of opportunities for international travel and learning new cultures and behaviours. The global projects will often require a thorough understanding of complex HR business problems in diverse organisation work cultures. It is also important that you are able to think outside the box to provide the right solution for our clients which requires courage and determination to do our best for our clients.
Promeritus Associate Program (PAP): Direct from Universities/colleges If you are joining us straight from Universities, you can expect a to work with a wide range of clients and sectors on projects with focus on people and digital. It is paramount that you aspire to be in HR Business and/or Digital practices as we believe in digitalising HR in addition to providing practical HR business solutions to our clients.
As your career progresses, you will begin to specialise in one or more practise with the coaching of Promeritus team. You will be provided with one to one coaching in order to meet your individual needs
Promeritus Associate
As an Associate, you'll work on a project along-side talented, supportive consultants at Promeritus who will help you coach, guide and challenge you to grow. You will possess less than 18 months of work experience upon your graduation in any field or discipline.
You'll be responsible for specific components of a project, such as analyzing a client's performance or As Is situation or conducting interviews with key leaders within the client organisation.
Promeritus Professional Program (PPP): Experienced Professionals
Experienced professionals with the knowledge and skills in a specific discipline or sector are also welcome to join us and you may decide to remain and focus on that area of interest. You will be able to develop new skills and contribute positively in challenging projects.
Our experienced team have deep functional and industry expertise in many areas—from Supply chain, Marketing , and IT to shared services and retail. Promeritus experienced team have the opportunity to work on HR business and digital development and to continuously expand their talent & expertise.
You are a pivotal member of our consulting team, working with and learning from leaders across disciplines from Promeritus and our clients. The experience you gain will enrich your business perspective and expand your career potential—whether you choose to stay at Promeritus, return to your field of interest, or be an entrepreneur yourself.
Promeritus Consultant
As a consultant, you'll begin to develop specialized knowledge and manage significantly larger components of our projects. You will possess a minimum 24 months of work experience upon graduation in any field or discipline.
You will also meet with client potential and understand their issues and key challenges and discuss your suggested recommendations for change. You'll then win buy-in collaborate with Promeritus Team to transform client potential into performance.
Promeritus Principal
A Promeritus Principal leads key assignments and specific projects based on their experience and skill set. You will focus on building client relationships that are strong and lasting. You will have a growing role in thought leadership, team mentoring, and business development.
Clients will seek your advice on business issues that extend beyond the immediate scope of your project work. Thus, you often help them define the strategic direction of their organizations.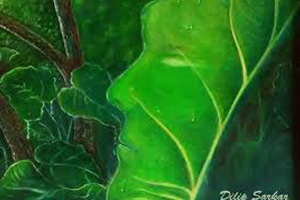 DigitalPromeritus
The Digital team consists of digital specialists who are able to research, innovate, and build new tools and platforms for our digital arm. We constantly seek innovative ways and ideas on blended learning, HR analytics and HR artificial intelligence in order to equip and enable our clients in their HR Transformation journey.
Digital Specialist
Passion to innovate is critical for our Digital team. Our HR transformation solutions requires a practical and simple approach in order to assist our clients embark on the change journey. As Digital is the new wave in almost all sectors, we are determined to ensure Human Resource Business Management benefits from it as well.
It is imperative that we understand where each of our clients are in terms of HR Digital prior to recommending our solutions. At DigitalPromeritus, we will support our clients embark on the transition and go on to achieve the planned HR transformation.
Our Digital teams work collaboratively with our HR Business Consultants on assignments. Your digital competencies will enable our HR Business consultants to think outside the box and provide alternative solutions to transform our clients' businesses globally. You will be working alongside our HR Business consultants on international assignments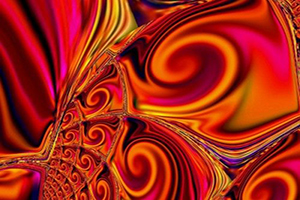 Social Impact
At Promeritus, we are passionate and committed about contributing a positive social impact to the society. We believe in working alongside our partners to help create awareness and optimism in the society by addressing societal issues in a range of ways, including through our work with clients and projects. We aim to build and design programs to make meaningful connections between people and businesses.
Promeritus Angels
Our Angels are passionate about making the world a better, more inclusive place: You have a deep desire to expand access to opportunity for those who have historically been on the margins. You believe in genuinely helping people for a good cause without any expectations.
Comfortable in collaborating with NGOs, government, corporations whilst building and cultivating relationships with our partners, both inside and outside of the company.
If you do not possess any experience in social programs but would love contribute, we would like to hear from you.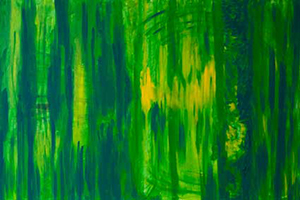 Promeritus Internships
Our Internship programs provides students of any discipline and background the opportunity to understand HR Business and Digital consulting while ensuing a positive social impact to societies. You get to experience the life of a HR Business consultant or a Digital Specialist.
Our interns get an opportunity to be part of Promeritus prior to making the decision about your career. Many university graduates desire launching a career pad after having experienced the actual work and the organisational culture.
At Promeritus, we believe that 70% of your learning should be On the Job while 20% should be coaching and mentoring while 10% would be in classroom for a more structured syllabus. As a Promeritus intern, you'll be able to apply On The Job (OJT)what you've learned in Universities and through personal experience to a real client challenge. You'll work with and be coached/mentored by our team of consultants, and you'll take responsibility for specific components of a client project.
Promeritus internships are generally two to three months long but can vary from a few weeks to a year, depending on the role and function. As much as we work, we have lots of fun along the way as well.