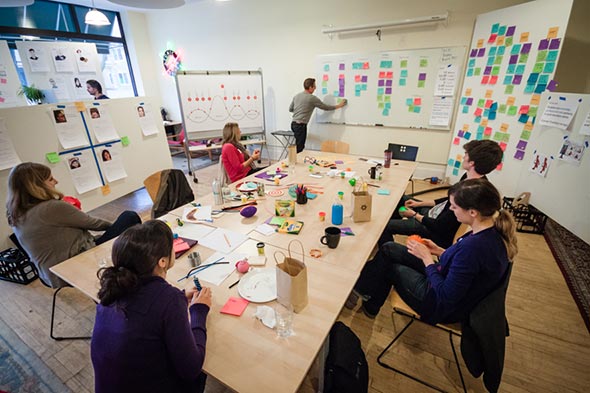 Talent Management & Leadership Development
The need for exceptional leadership at all levels coupled with a sound Talent Management model is paramount. Sustainable superior business performance can only be achieved by closely linking leadership and talent development to the value creation.
The following Key Focus Areas must be clearly defined and executed:-
Talent Management Strategy:
A short & long term plan is required to attract, recruit, develop and retain high performing talents in a competitive market environment. The Talent Management Strategy must be aligned to the business priorities and the aspirations of the company. It includes establishing transparent, efficient, and enterprise-wide talent management processes, developing and maintaining a pipeline of successors.
Talent Sourcing & Employer Branding:
Sourcing leaders and talents, both internally and externally; tailoring employer branding initiatives to specific talent pools. Design and execute an annual talent review program, based on talents who possess high performance and potential. This approach creates a robust pipeline of strong leaders and talents to drive strategic objectives.
Leadership & People Development:
Defining clear leadership competencies specific to the company's strategy and culture, and embedding those competencies in talent sourcing, selection, performance management, development, promotion, and reward processes. Systematically nurturing people by providing comprehensive and structured development opportunities, training, and tools which can be tracked and measured. A well- defined Learning Strategy outlines the different types of learning methodologies such as On the Job experience, Coaching & mentoring and E-Learning platforms
People Experience:
Driving guiding principles and values by fostering meritocracy and employee engagement throughout the company, especially among leaders and top talent. Outlining a clear and transparent people experience framework is critical portion of the long term people strategy. High people engagement is paramount for the success of any talent management strategy and the Employee Value Proposition (EVP).
Recognition & Rewards:
Design a Rewards strategy that supports the organisation's goals, this ensures that the money is spent effectively. Internal salary structure and competitiveness to market needs to be reviewed as part of the strategy. Ensure the high performing leaders and talents are rewarded based on linking pay to performance.
Short term rewards such as Incentive plans and other variable rewards programs are created in order for us to measure and recognise performance more effectively. Some of the benefits of these programs include:

● Encouraging better teamwork and engagement within the organisation
● Builds a sense of ownership in employees, focusing on common goals
● Reduces the entitlement mentality while enforcing pay for performance
● Promotes the employee experience which impacts positively the bottom line